We, "Karma Ayurveda", are a well trusted Ayurvedic clinic in Ahmedabad that is renowned for treating patients suffering from all kinds of health problems along with specialisation in kidney issues across the world. We provide 100% herbal medications and a proper balanced diet to our patients. The patient is highly treasured for the personal touch, caring attitude and 24x7 assistance by our well-qualified health counsellors and ayurvedic specialists. Our ayurvedic doctors, namely Dr. Varsha Agrawal and Dr. Yashvi Doshi provides an overall treatment plan that facilitates the improvement in health conditions. Our ayurvedic professionals at Ahmedabad ayurvedic clinic are well-qualified for Vamana procedures and Panchakarma treatments to handle complicated renal diseases and all lifestyle disorders.
Karma Ayurveda is the associate of an Ayurveda pharmaceutical clinic that was established in the year 1937, at New Delhi, India. We are a well-trusted name in providing exceptional expertise in Ayurvedic medicine for kidney diseases. We have a panel of well-qualified ayurvedic experts in Ahmedabad that guide our patients for the treatment of lifestyle diseases and disorders with the complete herbal and organic ingredients and procedures. Karma Ayurveda doctors in Ahmedabad always focus on the medication that is organic and based on the fundamental ideology of Ayurveda. Along with the right kind of Ayurvedic medications, health experts always prescribe best health plans with a diet chart which is customised as per individual condition and improvements that help our patients to improve with time. Karma Ayurveda Ahmedabad clinic also provides Panchkarma treatments that have been very useful for the treatment of all kinds of health problems.
Ayurvedic
Expert
Dr. Puneet is a well renowned ayurvedic doctor known for his expertise in treating renal conditions. He is an esteemed Ayurvedic kidney expert and leading 5th generation of Karma Ayurveda, one of the leading healthcare centres in India, UAE, USA and UK. He specialises in providing the treatment of numerous kidney diseases. Dr. Puneet and his team of Ayurvedic health experts offer personalised treatment plans that rely on natural herbs and techniques to improve overall body function and prevent further damage. Karma Ayurveda's herbal treatments focus on not only treating the symptoms but also addressing the underlying causes of kidney disease and other disorders. With a patient-centred approach and a wealth of experience, Dr. Puneet and his team have helped millions of patients regain their health and improve their quality of life. The centre's success stories and Dr. Puneet Dhawan reviews in Ahmedabad on the Internet are a testament to the effectiveness of the treatment methods and the dedication of their staff.
Book Free Consultation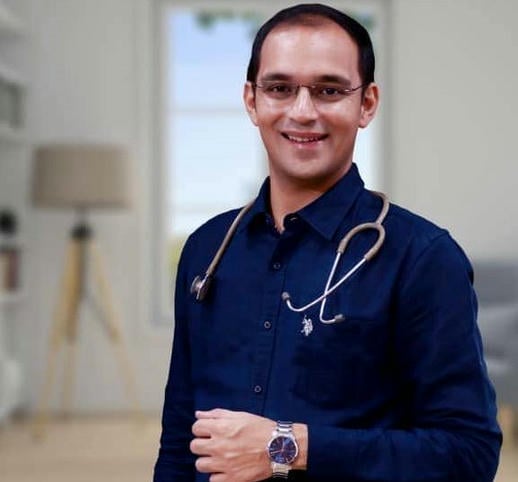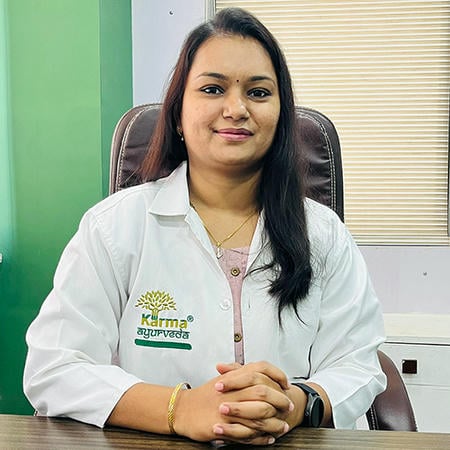 Dr. Varsha Agrawal
Ayurveda Doctor, B.A.M.S
She holds a Degree in BAMS from Gujarat Ayurveda University, Jamnagar. She Has an experience of 5 years. She is a Dedicated Ayurvedic Physician working for the betterment of people suffering from various diseases such as Skin Psoriasis, Chronic Kidney Disease, Cancer, Diabetes Reversal, Hypertension, Thyroid, Arthritis, Parkinson Etc.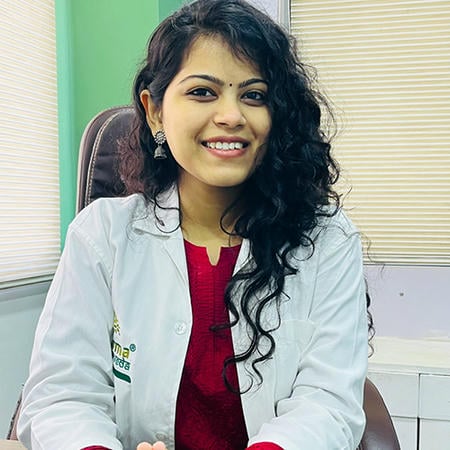 Dr Yashvi Doshi
Ayurveda Doctor, B.A.M.S
She specialises in holistic healthcare solutions for Kidney and Liver issues, Cancer Support, Skin Ailments, Rheumatoid Arthritis, Gall Bladder Stones, and Motor Neuron Disease. With a profound commitment to the principles of Ayurveda, she works closely with patients, tailoring treatment plans to their unique needs for optimal well-being.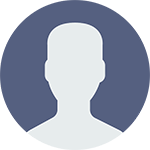 Nihar Patel
Karma Ayurveda has been a true blessing for my family. They have successfully treated my father's diabetes and my mother's kidney issues. The personalized treatment plans and expert guidance have improved their health significantly. We couldn't be happier with the results and the caring staff at the clinic.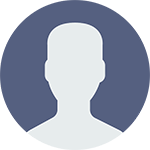 Jaya Shah
Karma Ayurveda is more than just a clinic; it's a sanctuary for holistic healing. I sought treatment here for my chronic skin condition, and the results have been nothing short of miraculous. The herbal remedies and dietary advice they provided have cleared up my skin and boosted my confidence. I highly recommend their services to anyone seeking natural solutions.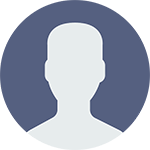 Kartik Mehta
My journey with Karma Ayurveda has been life-changing. I was dealing with stubborn weight issues, and their weight management program helped me shed the excess pounds naturally and maintain a healthy lifestyle. The doctors and nutritionists here are not only knowledgeable but also incredibly supportive, making the entire process enjoyable.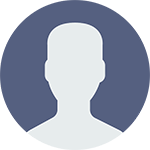 Pooja Thakkar
I had been struggling with various health issues for years, and Karma Ayurveda was a ray of hope for me. Their holistic approach to healing combines traditional Ayurvedic remedies with modern scientific knowledge. I've seen remarkable improvements in my overall well-being, and I am grateful to the dedicated team at the clinic for their support and guidance.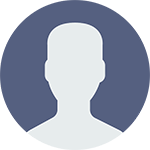 Bhavna Trivedi
Karma Ayurveda is a beacon of hope for those looking for alternatives to conventional medicine. I visited their clinic for joint pain and arthritis, and their Ayurvedic treatments have improved my mobility and reduced pain significantly. The comprehensive care and attention to detail set this clinic apart. I'm grateful for their expertise in holistic health.
Location:
A-201, Safal Pegasus, 100 Ft Road, Near Auda Garden, Prahlad Nagar, Ahmedabad, Gujarat 380015